Page builders are game changers.
Why?
It allows anyone to build a website without writing any single code. With a simple drag and drop, you can launch a functional website in 2-3 days.
That's the beauty of page builder.
Today we'll see some of the Best WordPress Page builders that have replaced the WordPress classic editor for good.
Which Page Builder is Best for WordPress?
Top 11 Best WordPress Page Builders 2023
#1 Elementor- Experience the power of absolute visual design
Elementor is undoubtedly the most sought-out page builder till now. With this page builder, there is no restriction.
And the best part?
You can create a website without an ounce of backend CSS or HTML coding skills. That's why it's called a front-end editor.
Elementor has all the features to build all types of page designs like homepage, landing page, portfolio, and WooCommerce.
Any WordPress plugin or addon goes well with Elementor.
Let's explore the Interface of Elementor
A simple visual, drag-and-drop interface- and that's what we like most about this WordPress builder.
You can see exactly what your design looks while designing the site.
It's usually in the left-hand column, and the options are literally endless. Even the free version is also quite rich when it comes to interface.
3 standout Features
Widgets: Free version comes with all the essential widgets you'll need to create a stunning website. Pro widget takes it to the next level with 31 more widgets. For WooCommerce, there are some extra widgets to make your shopping experience more fun.
WooCommerce Builder: Elementor even has a designated store interface; Highlight product is a way that boosts sales (& conversion0. And you can customize every page of your online store with-
Product Archive
Product
Cart
Menu cart
Check out
Purchase Summary
My account
Popup Builder: this is the feature that keeps it ahead of the rest of the others. The is a wide variety of pop-up options too-
Lead Capture
Email Subscription
Promotion/sales
Welcome Back login
Content lock
Exit intent
Announcement
Welcome Mal
Performance & speed review
Yes, designing a website with Elementor is smooth. But I must admit that so many widgets and elements make speed a disaster. This WordPress builder is definitely heavier than a native WordPress editor.
For whom it is best for-
With over 5+ million active installations proves that Elementor is for everyone. specially-
Marketers
Developers
Designer
Agencies
SMBs
Plan & pricing
For page building, you have 3 different options to pick-
Things I especially like ABOUT Elementor
A true versatile page builder
You can enjoy a Massive Library of Widgets
It's an Intuitive visual form builder with lots of pre-made templates
Things where Elementor falls short
The only setback is its speed issue that eventually hampers performance
#2 Divi- A Full-blown Front-End website builder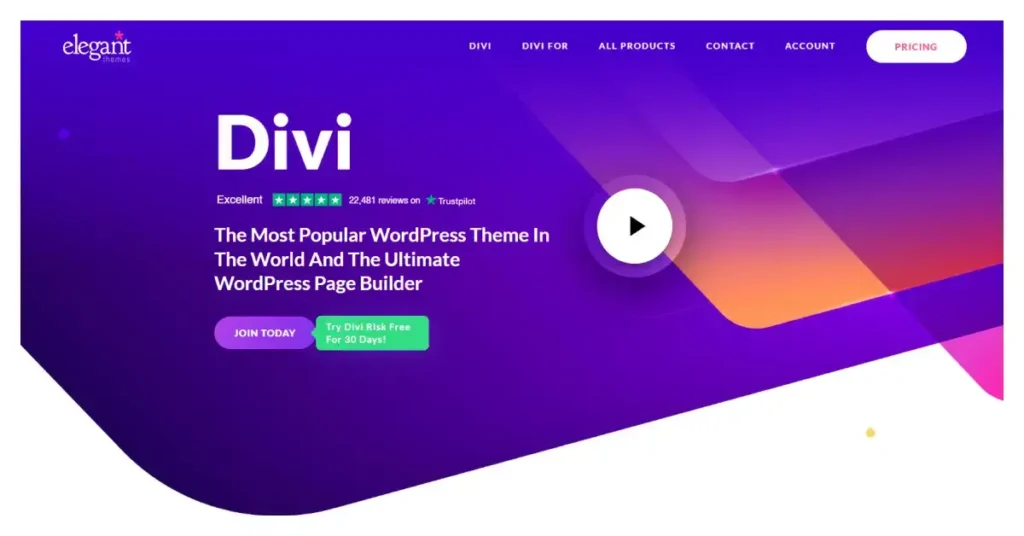 Do you feel like crafting a website that will be different for everyone?
Divi is the page builder for you.
Though it is not exactly a cheap price page builder for everyone, when it comes to making a visually aesthetic website, Divi is unbeatable.
1000% sure!
It's technically a visual builder and elegant theme's most successful page builder so far.
With 2000+ pre-made designs (+brand new layout keeps adding weekly), it is a compact layout pack.
Let's explore the Interface of Divi
With a diverse range of pre-made layouts, the interface of Divi is totally user-friendly. Even if you're a newbie with handling Divi, you can effortlessly handle this.
Divi's interface is simple yet not limiting.
With your own custom CSS, you can combine Divi's visual design with your own idea.
3 standout Features
Drag & Drop Building: No complicated back-end coding is needed; anyone can add, delete and move elements with the Drag & Drop.
Responsive Editing: the builder is responsive by nature and allows the user to take full control over how the site will be visible on mobile devices. Just click and start typing! Type and see the results instantly.
Design Options Galore: tons of unique page elements and designs on Divi take designing a website to the next level. The global elements feature keeps a roam for you to manage the entire website's design.
Performance & speed review
Divi's full loading time is 2.6 seconds from mobile now, which was 4.14 before.
Not super-fast, but still good enough for many sites. According to Lighthouse, Divi got an 84/100 performance grade on mobile, which is also a satisfactory performance score.
Divi's recently introduced the "speed up Divi from every angle" feature, which solves their limitation on speed and load time.
For whom it is best for-
Freelancers
Agencies
Website Owners
Plan & pricing
Things I especially like ABOUT Divi
Divi is a complete design framework
Hover State Styling And Design
A fully-featured advanced code editor
Things where Divi fall short
Not for the beginner, you need to be technically sound to use this builder
#3 Beaver Builder- A Developer Friendly Builder
For managing multi-regional and multilingual sites- Beaver is best.
No doubt about it!
The feature that keeps it aside from the rest of the other is the flexibility of this page builder. Apart from its crazy expensive pricing, Beaver has a humble foot foothold in the Word Press industry.
Let's explore the Interface of Beaver
The interface is fairly intuitive, but to be honest, this experience was much smoother with Elementor. Instead of one sidebar on the left, Beaver comes with two sidebars. Some elements are similar to Divi.
The thing we appreciate most about this page builder is the Customizable Interface.
3 standout Features
Responsive Design Features: Beaver has plenty of features to make your website look good on every device. Such as-
Breakpoint
Responsive style settings
Stacking
Visibility (large, small, medium)
Spacing
Custom JavaScript: Inserting the custom Javascript is easier than ever with Beaver. You can do it in a global setting.
Custom Modules: Features detailed settings panels, and Beaver allows the developers to work with their own custom modules.
Performance & speed review
Not as lightweight as Gutenberg or a classic editor, but it surely gives better performance than Divi and Elementor. According to WpRocket, the KPIs (mobile performance) is-
FCP: 3.0 s
SI: 4.3 s
LCP: 3.0 s
For whom it is best for-
Freelancers,
Developers,
Agencies,
E-commerce Owners,
WordPress Users
Plan & pricing
Things I especially like ABOUT Beaver Builder
Easy integration for translation of language
Multisite Capability
WORKS fine WITH any themes & plugins
Things where Beaver Builder fall short
Compared to Divi or Elementor, Beaver has limited features
Pretty expensive pricing
#4 Thrive Architect- Marketers' Favourite Page Builder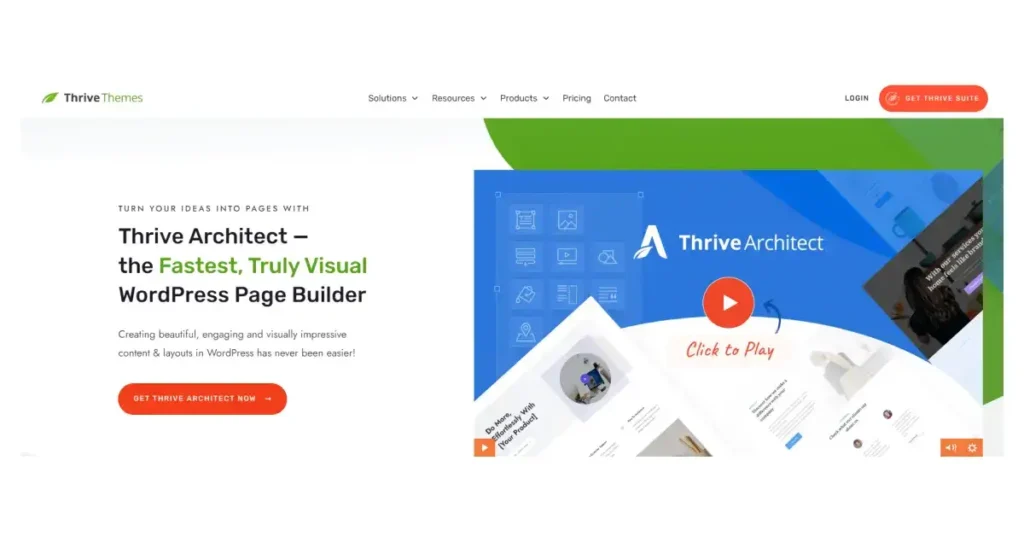 Wondering why marketers' are favourites?
When it comes to designing a High-Converting Homepage, Thrive Architect is better than any other page builder.
They believe that Sales pages and homepages are the backbones of WordPress users. So the developers designed the builder in a way that boosts sales and conversion.
Let's explore the Interface of Thrive Architect
Thrive just launched its New User Interface.
And you know what?
It's easier to use and more user-friendly now. The sweetest change is the Sidebar sweep and the change template. At the same time, you'll notice some advanced interface settings, which were also quite interesting.
No, I am not buttering up the Thrive page builder; this is really good now.
3 standout Features
Say goodbye to tons of plugins. Thrive presents Infinitely customizable buttons and testimonials to design a 100% conversion-focused landing page.
Smart Landing Page Templates: With 352+ beautifully designed, thrive architects, you can create a professional-looking landing page.
Ultra-Flexible Column Layouts: With the wave of your cursor, you can achieve your desired layout.
Performance & speed review
The previous version of Thrive was really heavy, which put them in a backward position after Google started putting too much emphasis on speed.
And that was Thrive's biggest drawback.
Luckily they came back with "Thrive Themes Project Lightspeed" to solve the issue. With this update, you can Reduce Your Load Time By Over 50% With These 3 Changes.
For whom it is best for-
Marketers
Online store owner
Woocommerce
Developers
Plan & pricing
Things I especially like ABOUT Thrive
Advanced Marketing Features
Total font customization gives a glossy look
Over 100 Page Templates
Things where Thrive falls short
Pop up some sudden odd error which makes designing harder
#5 SeedProd- Best Page builder for WooCommerce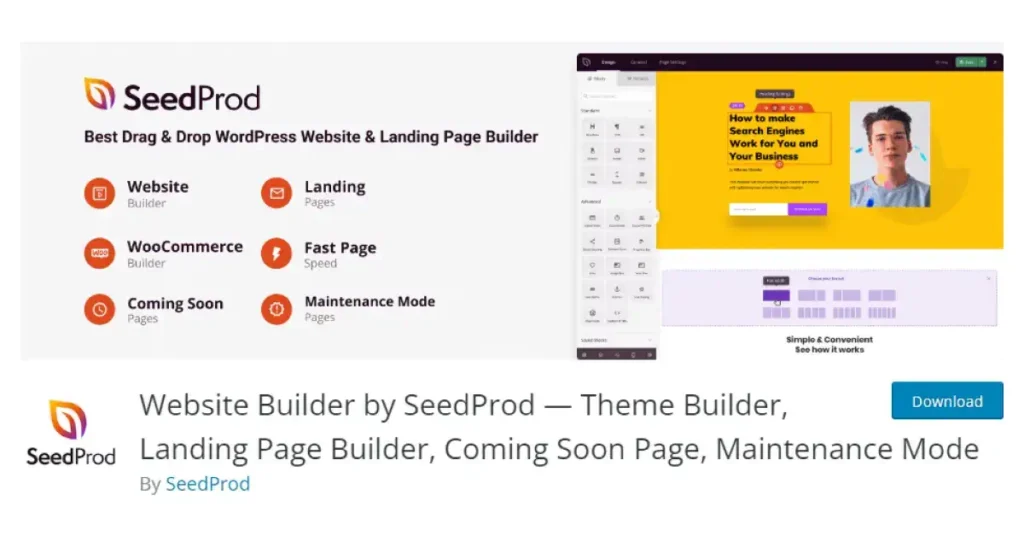 SeedProd is heaven for designing a landing page.
Yes, that's true.
The library is so rich with tons of landing page templates that you can come up with a stunning landing page in a minute. No wonder, SeedProd has reached Over 1 Million Users so quickly.
Not just a classic landing page; it has other varieties like-
Sales pages
404 pages
Coming soon pages
Maintenance pages
Login pages
Squeeze pages
Webinar pages
Thank you pages
Video pages
Let's explore the Interface of SeedProd
The interface of the seedpod is more like Gutenberg. And I have to admit pretty simple to navigate. With WordPress, you will see something like this….
In the left corner, you'll see the blocks. I feel like the block setting is more beginner friendly.
3 standout Features
80+ Pro Blocks: With 80+ blocks, you can create your dream block (both static and dynamic) easily.
Premium Integrations: Easy to integrate all 3rd party email marketing services like ActiveCampaign, ConvertKit, MailChimp, Constant Contact etc.
Subscriber Management: SeedProd has a dedicated Subscriber Management, allowing you to track every subscriber without any third-party tool.
Performance & speed review
In terms of speed, SeedProd is way better than Elementor or Divi. Let me show you how-
I experimented with my site sync with Cloudway and SeedProd, and here is the result in PageSpeed Insight.
Overall Grade: 75
FCP: 0.8s
Speed Index: 1.6s
LCP: 2.0s
TTI: 0.8s
TBT: 0ms
CLS: 0.751
For whom it is best for-
Business owners,
Bloggers,
Designers,
Developers,
Photographers,
And basically everyone else.
Plan & pricing
Things I especially like ABOUT SeedProd
Great for documentation
1-click page modes
SEO friendly
Things where SeedProd falls short
Limited website kit option
#6 Brizy- Even non-techies can use it easily!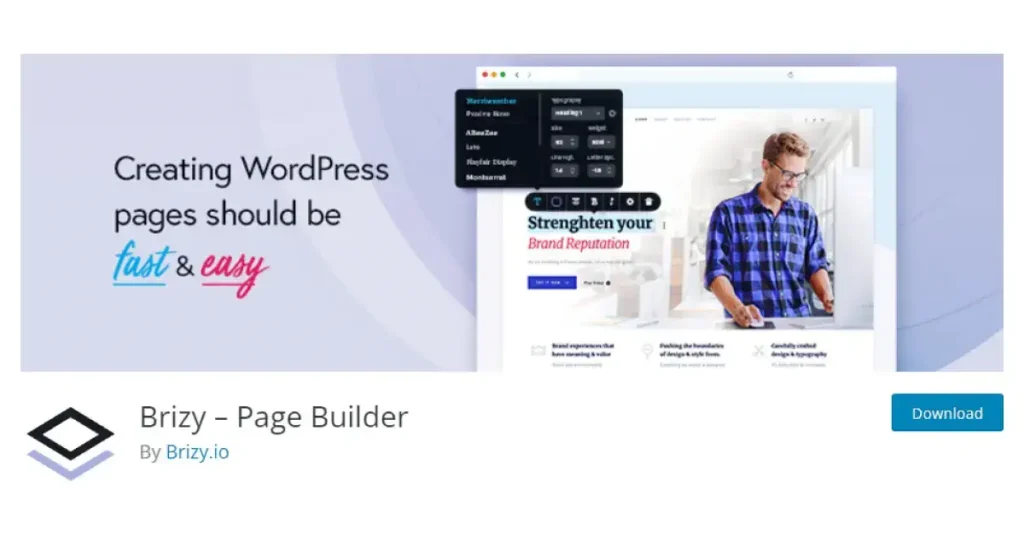 A smart and clutter-free page builder- that's what I feel after using Brizy!
This is an intuitive builder with an inline editing approach; you just have to grab and drag them to your desired position on WordPress, and everything will instantly fall into place.
Let's explore the Interface of Brizy
"An interface that even my grandmother can understand"
One of their customers, Bjorn Allpass, gave this review about Brizy, and I couldn't agree more. The interface is that good. White label builder where you can build your website as your own.
3 standout Features
Clean Code & optimized: the Code is also optimized so the site performs faster.
Inline editing approach: instead of sidebars and popups, you can create and design your own website with an inline editing approach.
Flexible builder elements –Pro version has 48 advanced elements, some are really unique.
Performance & speed review
Compared to the native WordPress editor, Bridzy is on a heavier site. The speed and performance are kinda similar to Elementor and Divi.
Agens is made with Bridzy's pre-made designs, and here are the page load times:
For whom it is best for-
Freelancers
Marketers
Hosts & Resellers
SaaS
Plan & pricing
Things I especially like ABOUT Brizy
Built-In Mega Menu Support
SaaS Brizy Cloud option
Lifetime license option
Things where Brizy falls short
No Third-Party Extensions are allowed
#7 Oxygen Builder- A true Next-gen website builder
The fastest WordPress page builder I have come across.
I gotta admit that.
Oxygen is not just a page builder; it's pretty much a site builder.
From a developer standpoint, I could say Oxygen changed the game the way we used to do the custom script. It may need some fixation on some criteria, but this is by far the best when it comes to speed.
Let's explore the Interface of Oxygen
In a word- Amazing.
Though too many elements create a little bit of confusion at first, overall, this is beginner friendly. I really liked how accessible it was to edit anything if needed.
3 standout Features
Unlimited customizability: It's like a dream to edit and customize the layout and design without any lengthy procedure.
Css filter: I used the latest 4.6 version of Oxygen and noticed it has the benefit of a CSS filter. At the same time, code cleanliness is something developers will appreciate a lot.
Unlimited site license: There is no limit. You can use as many sites as you want.
Performance & speed review
The loading speed is impressive as codes are so clean and free of bloat. Without any cache plugin, you can achieve 349 millisecond load times.
They come up with some performance-oriented features to keep the site super-fast, like-
Google Font Weight Chooser
Bloat Eliminator
CDN Friendly
For whom it is best for-
Developer
Marketers
Online store
And basically everyone
Plan & pricing
All the plan is life time access.
Things I especially like ABOUT Oxygen Builder
Decent pricing
Clean Code
60 days money back guarantee
Things where Oxygen Builder fall short
You need a steep learning curve to play with it
#8 SiteOrigin Page Builder- best WordPress page builder for SEO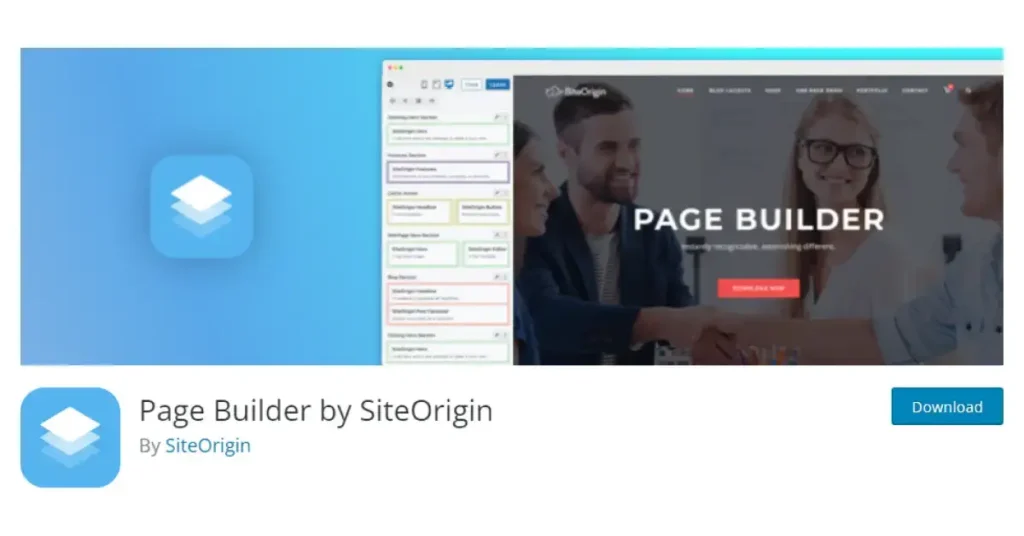 Hate tweaking Code but want to come up with a splendid-looking landing page?
SiteOrigin Page Builder is the right one for you. The responsive module makes things easier for this builder.
Let's explore the Interface of SiteOrigin.
Live editing: seeing the exact preview in real-time while editing is every Developer's dream come true. Luckily SiteOrigin allows us to do that.
Once you install the plugin on the WordPress directory, you'll see the magic.
Specially for column-based content. The widget options are unlimited and more versatile. Allow me to name a few-
Buttons
Google maps
text editor
list of features with Font Awesome icons
post carousel
image
customizable post loop
post content
The design is more responsive grid-based page content; even the non-tech guy won't feel uncomfortable while using this page builder.
3 standout Features
History browser: Roll forward and back through your website changes without any worry.
Row and widget styles: Use the class field and custom CSS to give your site a personal touch.
The premium Addons: The addons are super effective and make siteOrigin different from the rest of the others.
Performance & speed review
The site I tested for SiteOrigin was synced with Cloudways. And the performance was decent. I would say it was lightweight. I used static HTML, and it probably makes the site a little bit faster. I checked with Pingdom, and here is the result-
For whom it is best for-
Developers
Web Host Strategic Partners
Script & Web Software Authors
Plan & pricing
Things I especially like ABOUT SiteOrigin Page Builder
Integrated With WordPress Widgets
For documentation, I got excellent customer support from them
Widget bundle extra
Things where SiteOrigin Page Builder fall short
No inline editing options
#9 WPBakery Page Builder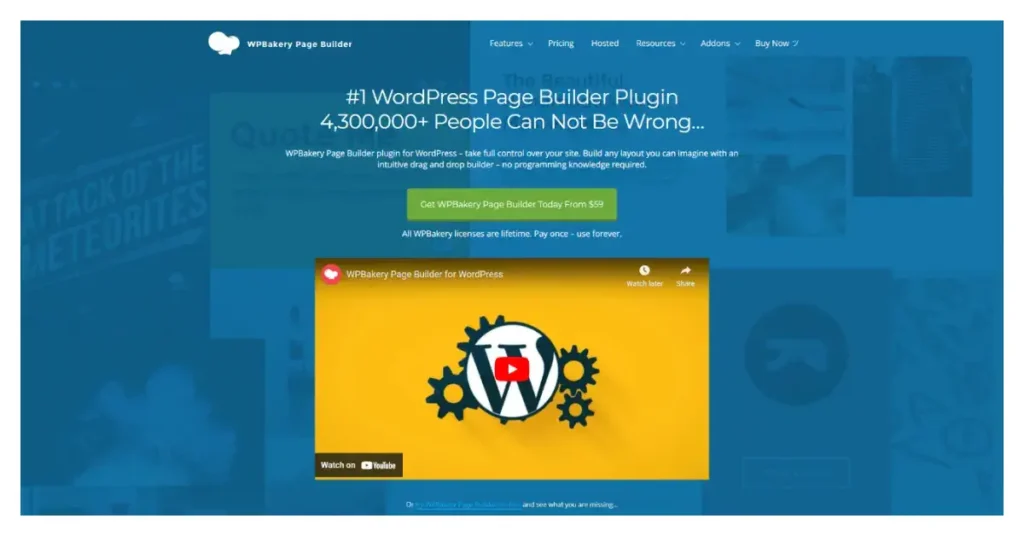 Yes, the builder we used to know as Visual Composer.
Now they are two separate page builders (still have some similarities). Visual Composer rebranded this builder in 2017 as WpBakery. One thing I feel now is Adding a new content element is a piece of cake with the new version.
Let's explore the Interface of WPBakery
Right from the start, this page builder has emphasized skin builder so that the website becomes their brand identity rather than just a simple webpage. The Mobile ready layout makes it even better.
You will become an intuitive front-end WordPress editor.
3 standout Features
250+ premium addons ready for you: Yes, 250 addons means huge. You can experiment a lot.
Object-Oriented Code: rather than function and logic, they emphasize on the site data and object.
Hassle-free work experience with any theme: custom shortcut? No problem. It works with most of the popular themes.
Performance & speed review
I used the Twenty Twenty-One theme when testing the performance of Wpbakery. Without the WpRocket, the score looks like this-
Page Size: 2,040 KB
HTTP Requests: 20
Speed Index: 6.2 s
Time to Interactive: 3.9 s
Total Blocking Time: 120 ms
Fully Loaded Time of the Homepage: 3.2 s
Largest Contentful Paint: 2.8 s
First Contentful Paint: 2.3 s
Yes, definitely on the slower side, which will fall into the orange categories.
For whom it is best for-
For creating portfolio
Landing page with amazing charts and maps
portal
Lead generation
Plan & pricing
Things I especially like ABOUT WPbakery
Downloadable Templates (+the huge rich library template)
WooCommerce compatibility
Layers Slider and Master Slider.
Things where WpBakery falls short
Feel like a labour-intensive page builder
#10 Visual Composer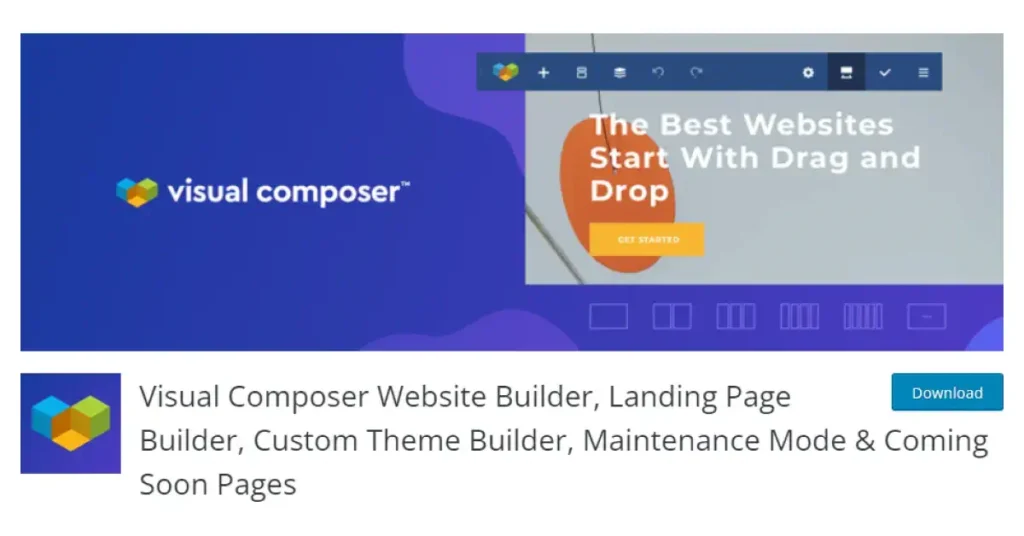 After the Envato drama, Visual Composers decide to be true to themselves.
In some cases, the visual composer still performs better than WpBakery. For example-
Truth to be told…I am always a big fan of the live-preview editor, so Visual Composer holds a soft corner of my heart. Overall, I feel like the visual composer is like a brother of WpBakery.
Let's explore the Interface of Visual Composer
The backend user experience is not actually up to my expectation. I rather go with WPBakery when it comes to interface. Especially while adding objects on customization.
3 standout Features
Visual Composer hub: From sideshows to tabs to timelines, Visual Composer comes with a rich content element, making it a composer hub.
Gif animations with Giphy: Who doesn't love a good Giphy? Visual Composer has the largest gif animation library to add some liveliness to your site.
Dedicated API: If API documentation is something that makes you feel afraid, then visual composer will be your friend. There is a fully comprehensive guide that will lead you to play with API easy as pie.
Performance & speed review:
In terms of usability, visual composer has a long way to go. The builder makes my site way slower than expected. If you're thinking of switching to this builder, consider the loading time thing. You need to work for it or need to use an extra plugin like WpRocket.
For whom it is best for-
Business owner
Designer
Marketers
Online store owner
Developers and agencies
Theme Authors
Plan & pricing
Things I especially like ABOUT Visual Composer
Blank page wizard feature
I can edit the content straight from the mobile
Access to unsplash stock image
Things where Visual Composer fall short
The front-end interface a bit chaotic
#11 Gutenberg – Revolutionize the entire publishing experience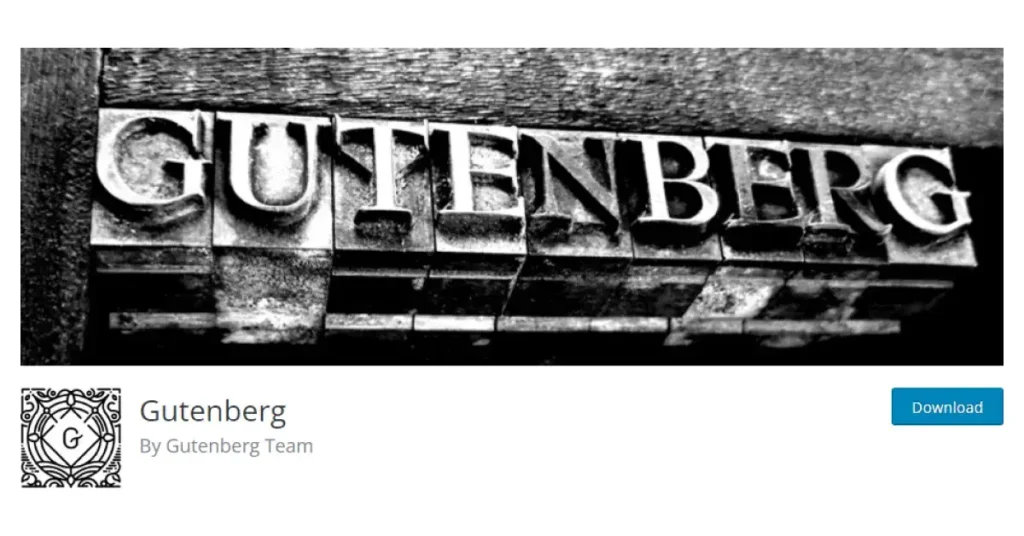 How can I wrap up this Best WordPress Page Builder review without mentioning the name, Gutenberg?
A clever move of WordPress's block editor & it works.
Gutenberg totally changed everything. The Developer's main aim was to make the 4 phases of publishing easier-
Editing,
Customization,
Collaboration,
and Multilingual.
And they made this possible. A big disclaimer is it is technically not a page builder but rather a block editor. But the way its back-end editing works (with the Preview), it's selling like a hot cake.
Let's explore the Interface of Gutenberg
It's a WordPress product, Remember?
So, everything is integrated directly into WordPress. The whole ecosystem is close to the core. With dozens of blocks like headings, paragraphs, and images, editing a blog or landing page is not a hard nut to crack.
Easy, user intuitive and smooth- that's my experience with the Gutenberg interface.
3 standout Features
Searchable blocks: search whatever you want and start work with it. It is that simple now.
FULL-SCREEN WRITING MODE: you can turn on/off the full-screen editing mode, but it definitely helps to work easily with long and boring blog posts.
Everything is blocked: whatever you work with, image, paragraph, blockquote, heading, video, audio, everything is blocked in Gutenberg.
Performance & speed review
The factor we consider to test the performance like-
Requests
Page size
Load time
JS file
CSS files
Fonts
Gutenberg is a clear winner in all categories of speed and performance.
For whom it is best for-
Web Developer
Search Engine Optimization Specialist
Website owner
Marketer
And everyone else
Plan & pricing
It's totally free!!!
Things I especially like ABOUT Gutenberg
Block can be moved around easily
SEO friendly
Make the site super-fast
Things where Gutenberg fall short
In some cases, keyboard shortcuts don't work